NAFSA 2020 Annual Conference and Expo
NAFSA (Association of International Educators) is the world's largest association dedicated to international education and exchanges. Each year, NAFSA organizes an important conference and exposition attended by professionals from across the field. Over 9 000 participants, from 100+ countries are expected to participate in the 2020 event, which will take place in St. Louis, Missouri, USA, from 24th to 29th May, 2020. This year, the main theme of the conference will be "Innovate, Influence, Impact" in order to focus on how international educators can inspire positive change in local and global communities.
During the event, on the 29th of May, Campus France (the French National Agency in charge of promoting higher education and accompanying international students), will present a poster session entitled: "New initiatives for boosting intra-regional student mobility in the Caribbean", relying on the experience of the ELAN (Linguistic Exchanges and Innovative Leaning through mobility) project.
ELAN is a 3-million-euro project cofinanced by Interreg Caribbean through the European Regional Development Fund and the European Development Fund. It is a cooperation project between the member states and territories of the OECS (Martinique, Guadeloupe, Antigua and Barbuda, Anguilla, Dominica, Grenada, The British Virgin Islands, Montserrat, Saint Kitts and Nevis, Saint Vincent and the Grenadines, Saint Lucia), Jamaica, Trinidad and Tobago, Barbados and Haiti which seeks to improve the command of foreign languages among youth, improve access to higher education and encourage student mobility, training, and school exchange programs within the region. The main objective is to reinforce youth skills to ease access to the labour market, and to improve competitiveness among companies; improve the attractiveness of territories and lastly, promote a shared Caribbean identity as the basis for efficient and sustainable regional integration.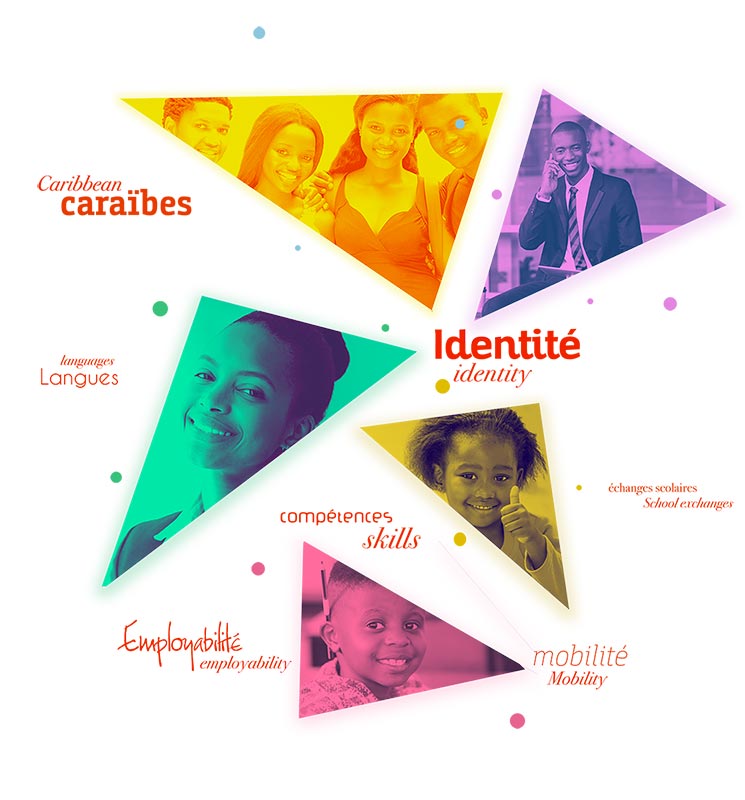 By the end of the session participants will:
Have an increased knowledge of mobility trends between Caribbean States, current initiatives, INTERREG funding opportunities and the ELAN project.
Learn about the ELAN regional mobility scheme in the Caribbean.
Learn how the best practices, experiences and solutions from ELAN can be transposed in order to support mobility in other regions.
Gain insight into how the planned actions under ELAN will improve the attractiveness and competitiveness of the region.
Know where to find more information on the project.
In addition to the promotion of the Interreg Caribbean ELAN project, Campus France will also have a pavilion at the NAFSA exhibition hall where French Higher Education Institutions will promote their study opportunities and meet institutional partners.