Laura-Lynn and Meddy share their testimonial on their study mobility in Guadeloupe and Barbados.
19-year-old Laura Lynn LIMERY from Saint Lucia is pursuing an undergraduate's degree in Life & Earth Sciences at the University of the Antilles, Guadeloupe. After completing her CAPE II exam at the Sir Arthur Lewis Community College in Saint Lucia, where she studied Geography, French and Environmental Science, she moved to Guadeloupe in September 2019 to commence her study program. Under the ELAN mobility scheme, she is entitled to a 700 € per month scholarship, a travel allowance (approximately 80% of a round trip to Guadeloupe from Saint Lucia) and administrative assistance provided by the ELAN team.
She thinks that studying French will be of an advantage in the working world.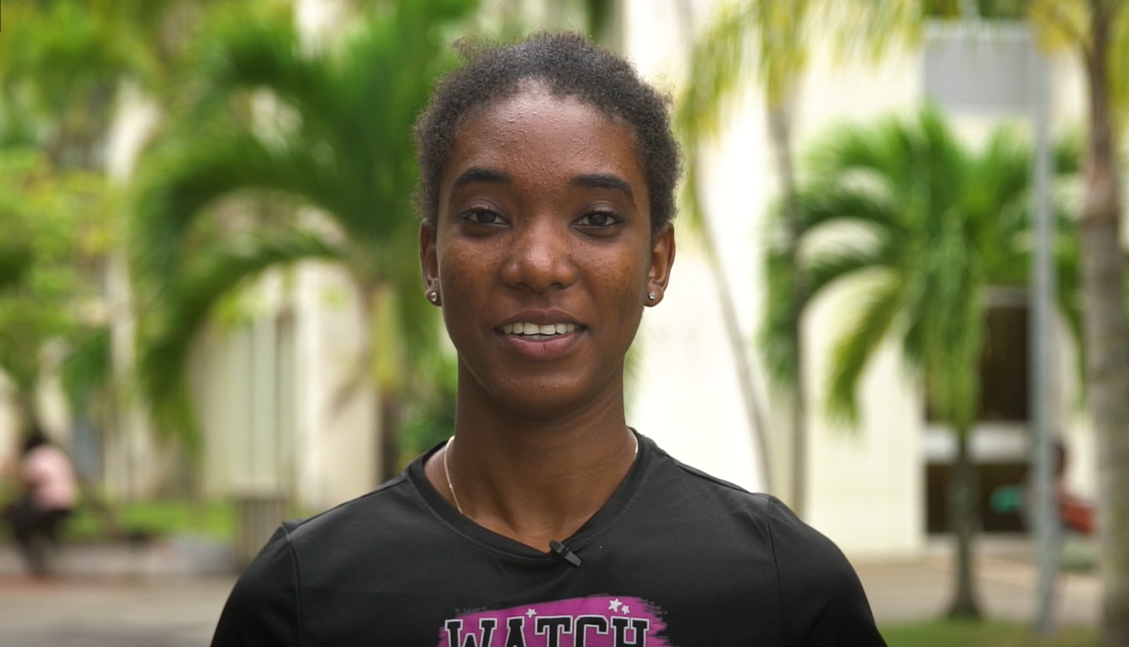 Under ELAN, 21-year-old Meddy KACY from the French West Indies was also able to benefit from the same financial and administrative assistance as Laura-Lynn. Meddy is a 3rd year law student of the University of the Antilles. In September 2019, he was selected to participate in a mobility exchange program at the University of the West Indies in Barbados. He says that out of the numerous mobility programs that were available, he applied for a program in the region because he wanted to discover the English-speaking Caribbean. He thinks that the French Antilles and Guiana have an important role to play in the development of the Caribbean, especially with the assistance of professionals and young people like himself…