The first Edition of the ELAN French immersion programme has been successfully completed by 12 participants of the OECS islands of Dominica, Saint Kitts & Nevis, Saint Lucia and Saint Vincent & the Grenadine.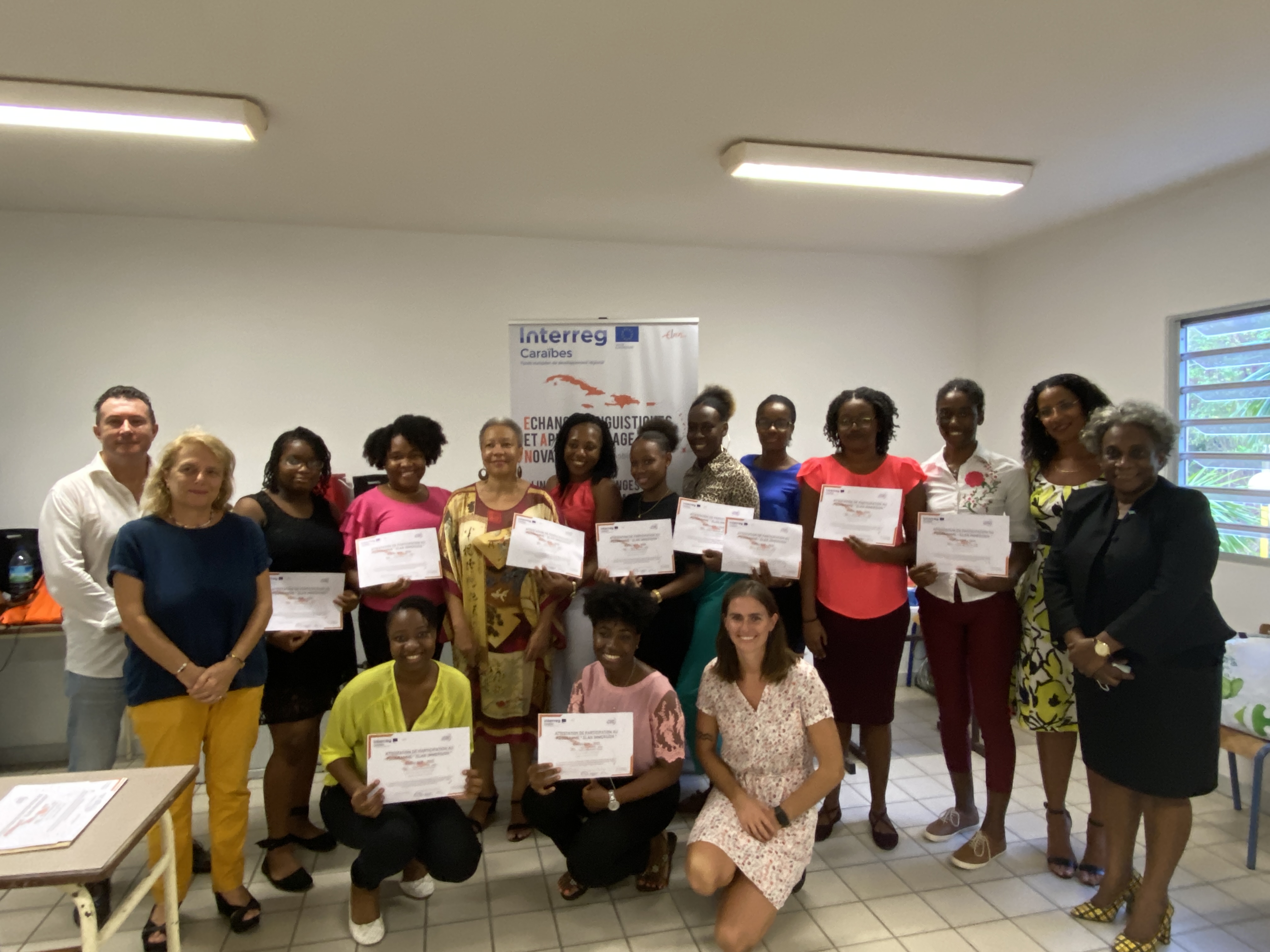 Participants of the immersion programme with the Consul and Culture attaché of the Consulate General of Saint Lucia, French teachers and the director of ICEFI (Institut Caribéen d'Études Francophones et Interculturelles) and the coordinator of the ELAN project
The ELAN French Immersion program 2019-2020 was an initiative open to young people from the English-speaking countries of the Organization of Eastern Caribbean States in an effort to facilitate access to higher education in the French Antilles.
The students, some of whom commenced the programme with an A2 level in French at the Alliance Français of their home country, attended B2 French classes at the University des Antilles from February to April and undertook a 2-month virtual internship before sitting the B2 TCF (Test de connaissance du français) examination in June. 
The COVID-19 health crisis obviously affected the programme as remaining classes and internships had to be undertaken remotely. However, the students were able to receive thorough preparation for the final B2 exam and gained a positive experience from the virtual internships.
Their integration in Martinique was facilitated by the "ELAN ambassador program" which paired each student with a local student from the University. The ELAN ambassadors assisted the immersion students with administrative formalities and helped them discover the island and its culture.
The immersion students were awarded a certificate of participation by the Coordinator of the programme and the Consul General of Saint Lucia in Martinique, during a closing ceremony which was held at the University on June 19th .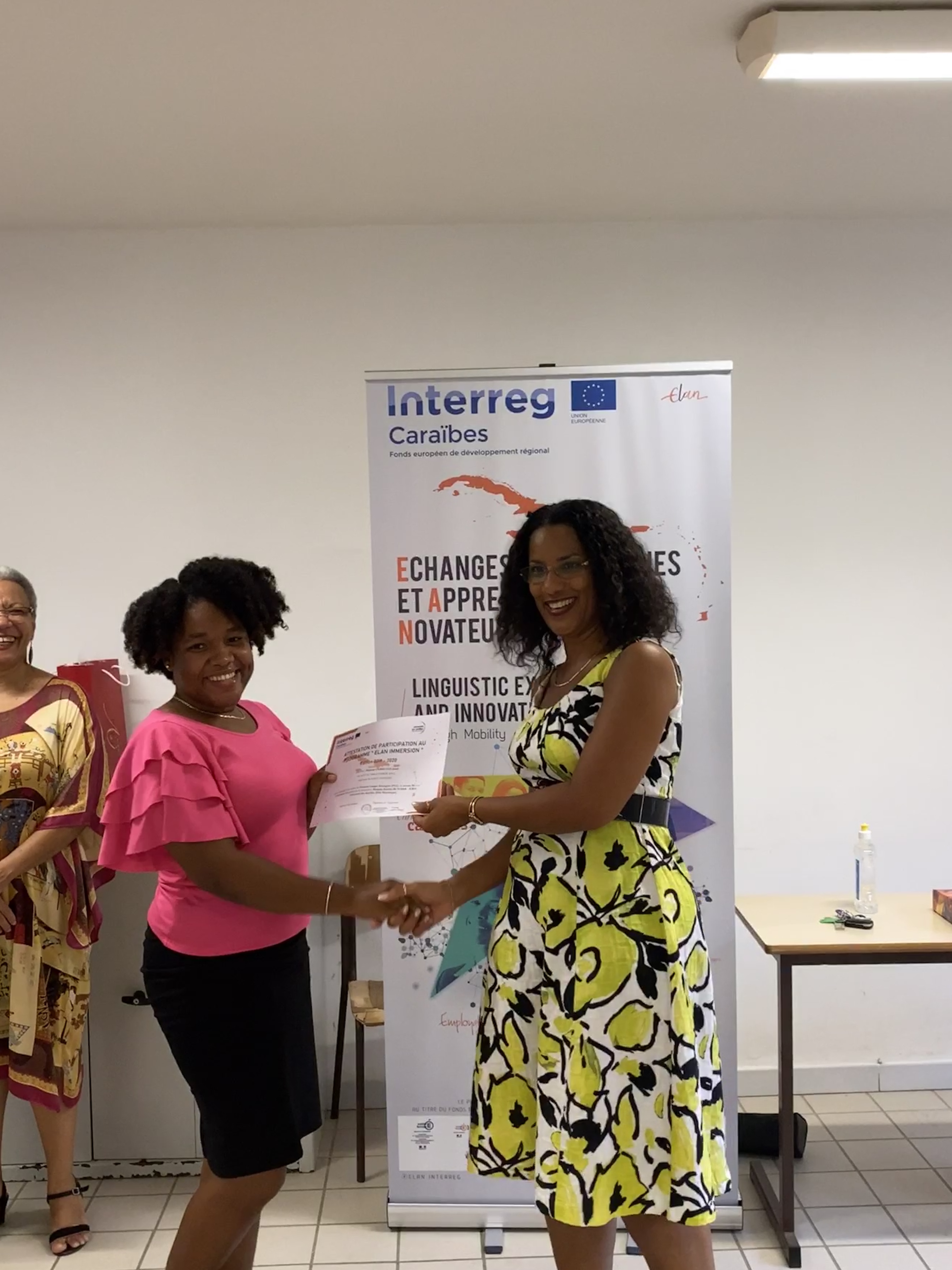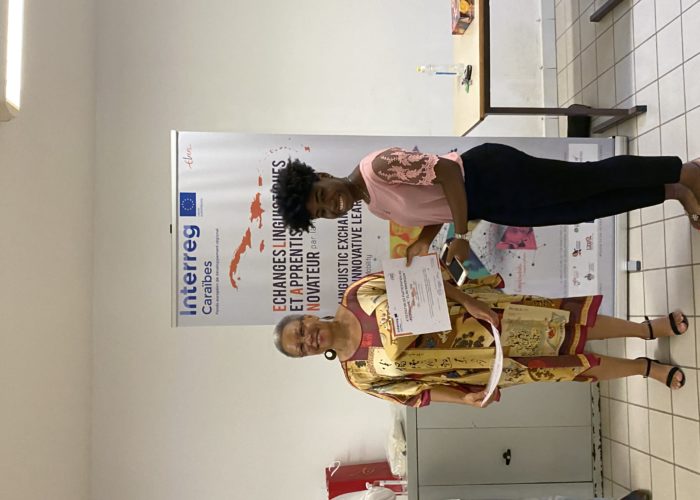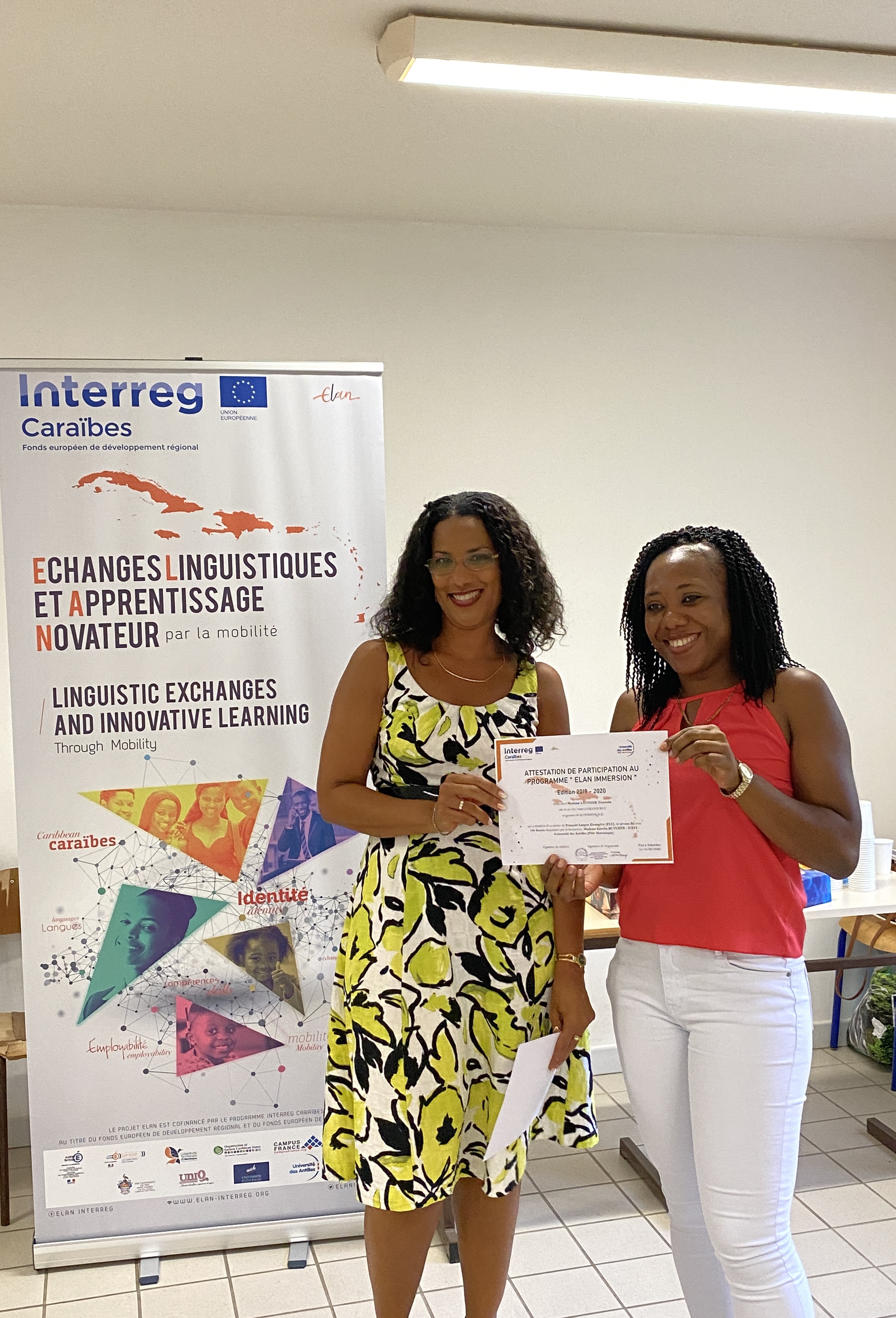 As they await results, the students are anticipating their return to the University in September, in order to commence their undergraduate's and master's programmes in Life and earth sciences, Medicine, Political Science, Literature, Geography and Economics.
Thanks to ELAN this will considerable increase the number of students from the English-speaking islands of the OECS enrolled at the University of the Antilles. 
A second edition of the immersion programme will be launched in August for those students from the OECS who wish to purse their studies in the French Caribbean. 
Read up on the student testimonials on the immersion programme.